Archive for November 2011
Last Thursday I went to the first concert that Portishead has done in New Zealand since the late 90's. I missed them when they came back then and didn't think I'd ever get to see them live as they pretty much dropped off the face of the planet and went quiet for many years so I'm stoked I got to catch them this time. They are definitely looking older these days but still played a really tight set - Beth's voice is as haunting and beautiful as ever.
In the tradition of blurry photos from concerts I give you Portishead: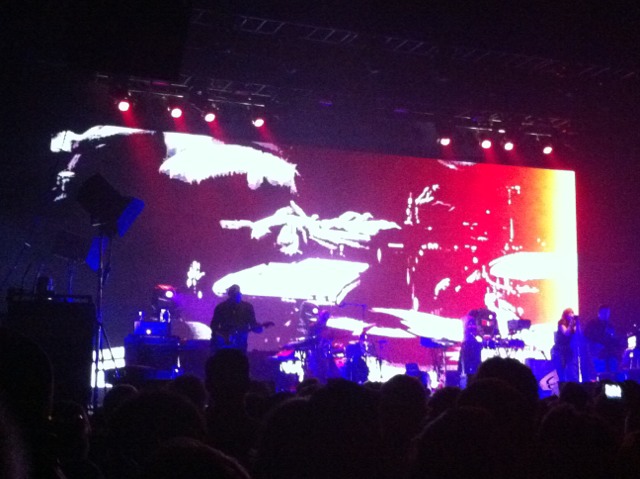 ---
Two weekends ago Wellington played host to the 5th Kiwicon. This was was the second time that I've been to this event and I was well impressed by how it has grown - attendance has doubled in two years and the new venue (Wellington's Opera House) was both beautiful and roomy. The talks this year were a good mix of technical and more general with time being given to the new 3 strikes copyright law that has come into effect in NZ.
Highlights include Hacking Hollywood, a sensible approach to securing web browsers and the hilarious F is for Fail by Fosm and Fobski. As with last year over the two days much beer was drunk and bullshit talked about and I came away slightly smarter than I was when I arrived. Result.
A full list of the talks is available here.
---