The Olympics are currently on in Rio and as usual the big countries are cleaning up. This got me thinking - those big countries have such a huge population advantage, the pool of talent to pick from is so vast, that of course they are going to win more medals. But what about the little countries like New Zealand who always come away with a bunch of medals? On a per capita basis do we win more or less than the big ones? Well, I'm far from the first to have this thought and Craig Nevill-Manning has actually done something about it - he has created a table of medals per capita! Based on this I am happy to see New Zealand currently leading (though we need to win a whole lot more gold to beat Fiji who is currently leading the Gold Medals per capita race).
Hopefully we can keep up the momentum and hold on to our crown of most medals won on a per capita basis, and win the Olympics! :-)
---
And another blurry cell phone shot of a gig. This time I present Billy Connolly, comedic genius from Scotland who performed to a sell out crowd in Vector Arena in Auckland last Saturday.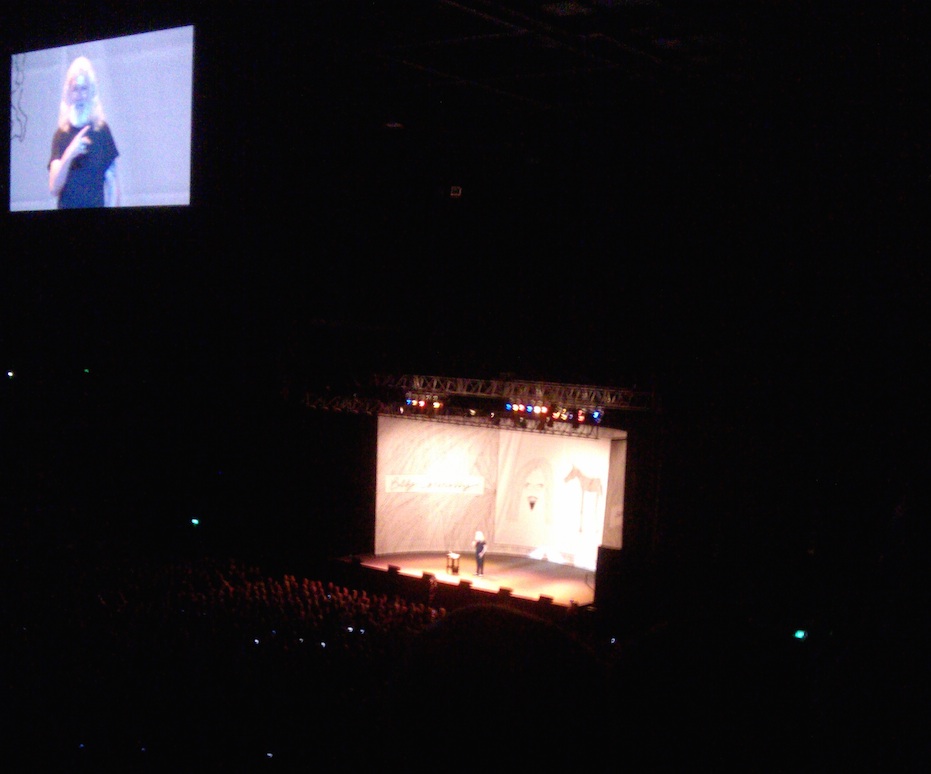 A great night was had - he performed non stop for nearly 2 hours but the time flew by! Truly a great comedian and his Parkinson's doesn't seem to have slowed him down at all.
---
Still keeping the tradition of blurry cell phone cam shots of live gigs, I present Calexico!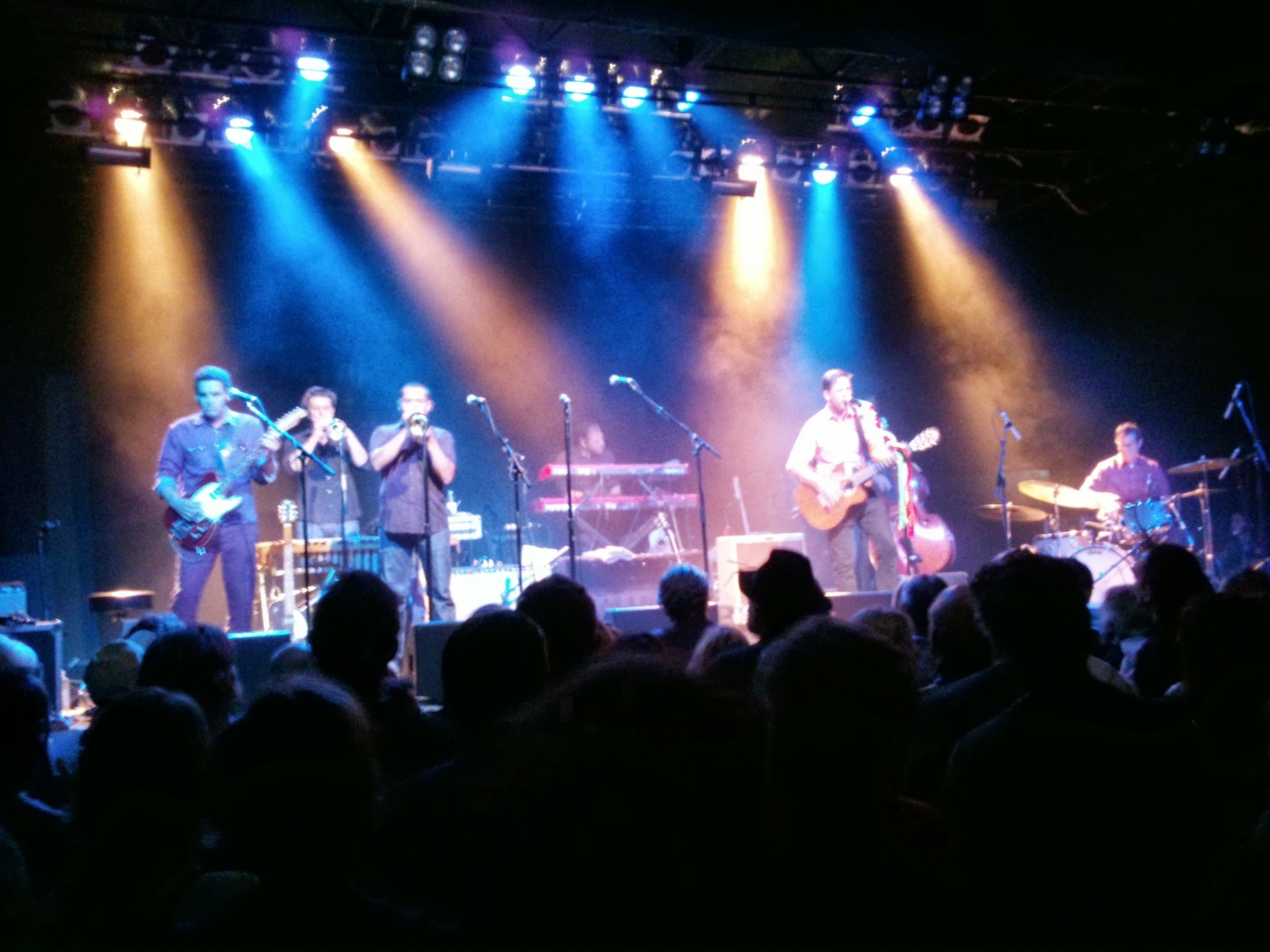 It was a fantastic gig and the crowd really got behind them - I last saw them in a smaller venue when they were doing their Carried to Dust tour and that was one of the best gigs I've ever been to so I was really looking forward to this one and they didn't disappoint! Just wish it had been on a Friday and not Thursday as I'm getting too old for that sort of carry on during a school night...
---
Holy shit, another year has raced by - the time for Kiwicon is fast approaching! Ticket sales kick off on the 16th and it sold out last year so secure yours early.
---
Just read this article - hell yes! If this comes to pass later this year my next phone may well be a Motorola!
---
Time to head out to the airport and head down to Wellington for Kiwicon 6!. I'll see you down there :-)
---
Kiwicon 6 has been announced! It's happening over the weekend of November 17th~18th - I've already bought my flight down to Wellington in anticipation of a great 'con :-)
Get your hack on!
---
So the new Microsoft Surface has been revealed in a last minute event on Monday (I say last minute as most of the attendees only got their invites on Thursday/Friday and even then the venue was only confirmed a few hours before it began on Monday!). I gotta say it looks pretty slick, and that flip out keyboard is really nice (cue a ton of after market knock-offs for the iPad).
The timing of the announcement is a bit funny though, why announce now when it won't be available for months yet? No release date, no apps, no pricing? I guess they want to steal a bit of Apple's and Google's thunder by squeezing in their own announcement between those company's developer conferences, but the whole thing felt like it wasn't meant to be unveiled yet and was a last minute decision (strengthened by the fact that journalists were only allowed to handle units that were powered off: "Microsoft representatives were happy to show off the device, but they didn't let me actually use the new tablet").
In my mind though it looks more like a replacement for an UltraBook than an iPad - check out the gallery here, in every shot it has a keyboard attached and is up on it's stand, there are no shots of the Surface being used as a tablet, and the aspect ratio of it lends itself to be used on the stand more than in the hand (16:9 widescreen). And nearly identical versions of the Surface running either Arm or Intel processors? That won't confuse anyone I'm sure...
I'd be happy to be proven wrong about the whole thing however, maybe it will be a great tablet. MS are certainly tenacious enough and have the pile of money needed to keep at it until they hit paydirt (something that HP was too scared to do with the TouchPad). Overall it does look a whole lot better than what we've seen lately from the other vendors and more competition in this space will be good. I just hope that it isn't like Windows Phone 7 - a good product but released incomplete and has gained next to no traction against the iPhone and Android. I wish them luck!
---
What I got up to over the weekend - the stump didn't stand a chance!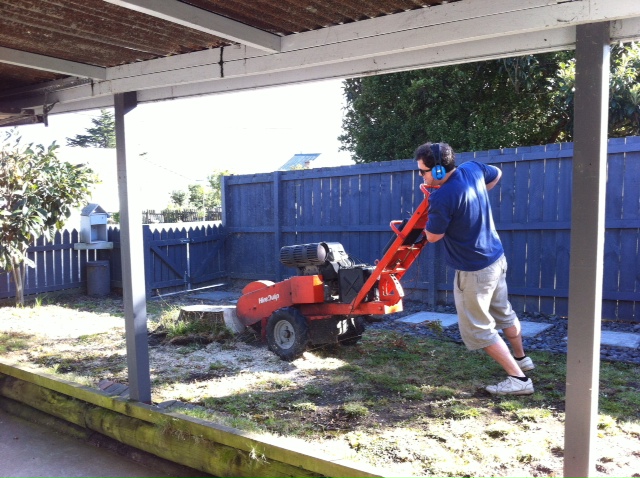 Felt a bit sore for a few days afterwards though...
---
I found my old LG Arena sitting in a drawer when I was doing some cleaning - it's been years since I used this phone! Memories... Not of the phone, but of what I was doing three years ago when I first got it!
Anyway, as I used a Mac back then (well, still do really) I discovered that there was an iSync plugin (remember when we had to plug our phones into our computers to sync the calendars and contacts? Wasn't actually that long ago I guess...) for the LG Arena but it took me a lot of searching to actually find the damn thing as it wasn't available on the LG website, only on some German sourced KM900 driver CD. Well after finding my phone I dug through the old archives and have found the plugin - I'll chuck it up here on the off chance that a) someone out there is still using the LG Arena and b) is also using a Mac and wants to keep the calendar in sync :-)
---