Archive for April 2014
And another blurry cell phone shot of a gig. This time I present Billy Connolly, comedic genius from Scotland who performed to a sell out crowd in Vector Arena in Auckland last Saturday.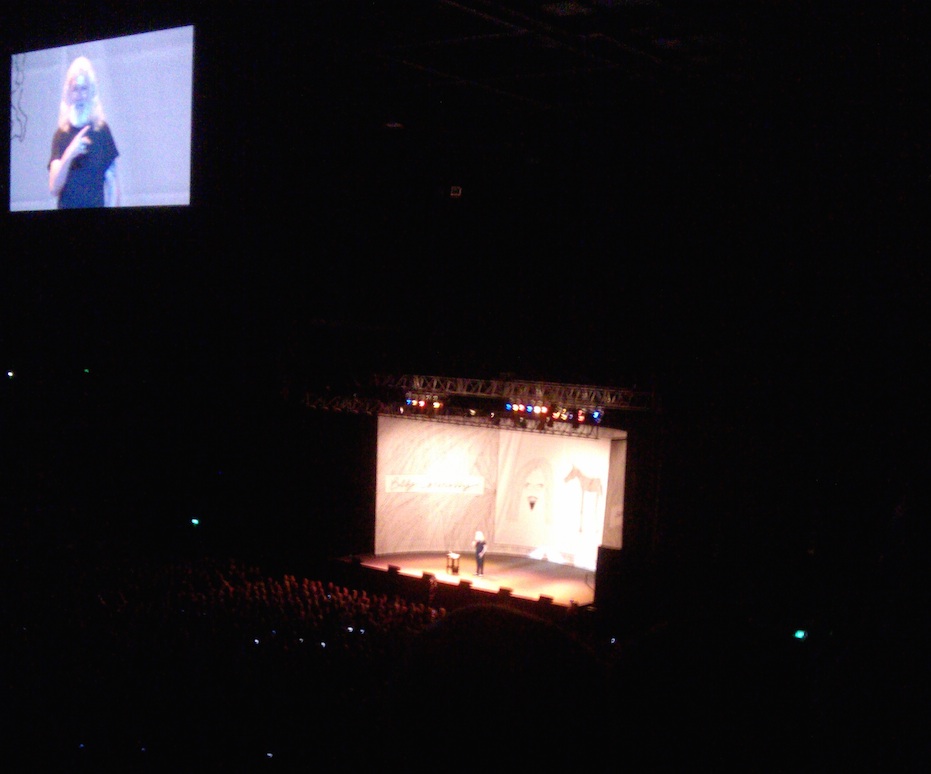 A great night was had - he performed non stop for nearly 2 hours but the time flew by! Truly a great comedian and his Parkinson's doesn't seem to have slowed him down at all.
---